The University of Cincinnati's DAAP graduate student showcase is on display at the Contemporary Arts Center (CAC) now through April 7.
The exhibition features the thesis artwork of graduate students from both UC and Miami University. The gallery is an interactive space for contemplation with several mixed-media pieces, including paintings, sculptures and immersive works that fill a room.
"It just makes you contemplate everything," said Lisa Gilstrap, who visited the CAC Sunday with her daughter, Rae.
Each piece addresses something different — something the artists have experienced themselves, or something they have observed in society.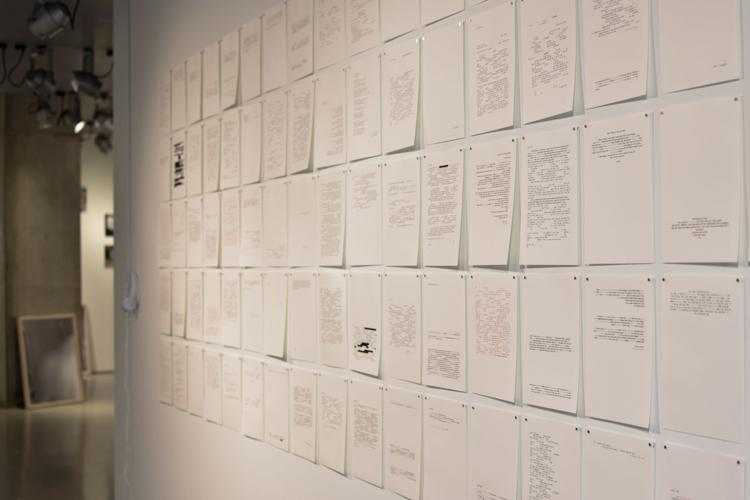 Upon entering the gallery, abstract sculptures created from surplus materials consume the floorspace. The artist, John Vosel, a fine arts graduate student at UC, drew inspiration from the inefficiency and mass consumption of resources. He created the sculptures from materials that might have otherwise gathered dust and disintegrated over time.
Exploring the exhibition feels like a never-ending experience. With art around every corner, you constantly manage to discover something new, even when you think you've seen everything.
Kate Corder, a fine arts graduate student at UC, created an immersive room to describe a feeling she experienced between floating and falling. The floors are covered in a squishy, silvery, metallic material, the walls are lined with shimmering streamers and videos of floating balloons are projected on the walls.
Her inspiration to create this space, she said, came partially from her experience on an airplane.
"There is like that giant blanket of clouds beneath you, and you descend through the clouds and you expect to see the ground, but it was another blanket of clouds, and so all of a sudden, there were like two horizons," Corder said. "It literally felt like I was floating … Visually, it had taken me to this space with balloons and bubbles and this odd weightlessness … [a] space of stasis."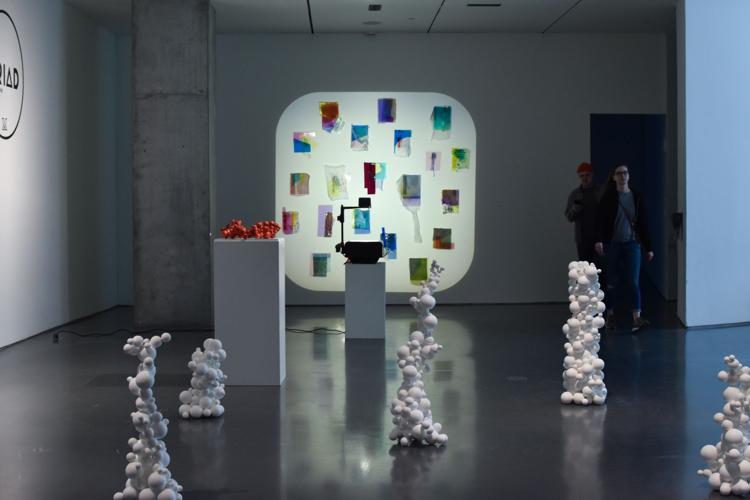 In a dimly lit room, there are several layers of thin fabric hanging from the ceiling. Projectors on either side illuminate the fabric with different colors.
It was created by artist Hannah Ayers, a fine arts graduate student at Miami University. Ayers said the piece marked a departure for her — from painting to soft sculpture.
"It was important to capture atmospheric qualities in a way that felt ephemeral, and to both assemble and dissipate light," Ayers said.
The CAC is a contemporary art museum that focuses on modern developments in the art world. UC's College of Design, Architecture, Art and Planning has collaborated with the CAC for several years now, and the partnership gives DAAP graduate students the opportunity to display their artwork in a professional setting.
The museum is free and open to the public.