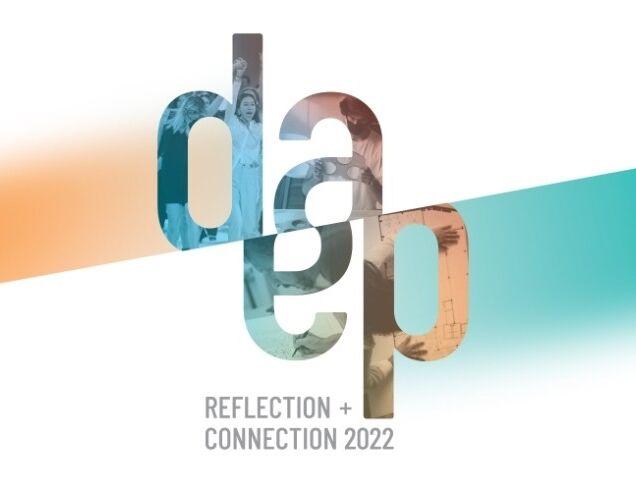 Each year, the seniors in the University of Cincinnati's (UC) College of Design, Architecture, Art and Planning (DAAP) show off their portfolios at the end-of-year DAAPworks Showcase. Students, Bearcat families and members of the UC community are welcome to come and view these exhibits and explore the capstone projects of DAAP's seniors. 
This year's event will kick off with the opening ceremony on April 26 from 6 to 8 p.m., where the student's work will be on display throughout the halls of the DAAP building, beginning that evening and lasting throughout the week, until April 30. 
At the Contemporary Arts Center (CAC) downtown, the work created by graduate students seeking their master's degree in fine arts will be on display. Collaborating with CAC, both UC and Miami University students are currently displaying their work at the museum under the exhibition, titled "Critical Practice: MFA Exhibition." According to the center, the exhibit features pieces that reflect the in-depth research that the students have been completing and will address themes such as race, sexuality, social class and feminism. Free to the public, "Critical Practice: MFA exhibition" will be on display at CAC until May 1. 
Capping off the DAAPworks showcase is the DAAP Fashion Show. Perhaps the most anticipated event of the showcase, the fashion show will return on April 29, after two years of being moved online due to the pandemic. The fashion show has been a staple at the university since 1951 and this will be the 70th anniversary of the show, according to a press releaseby the college. 
Featuring 53 seniors, the fashion show will showcase these senior's one-of-a-kind designs that they have been working on for the past year. The designs will be presented at 6 p.m. and again at 9 p.m. in downtown Cincinnati at "Sample Space," a riverfront venue located at The Banks. 
Attendees of the show can expect an experience that will "replicate international Fashion Weeks in the style capitals of the world," according to the organizers of the events. In addition to the fashion show, the senior designers will be honored at a "Meet the Designers" cocktail reception in between the two shows.
In addition to the DAAP senior showcases, CCM is also celebrating their seniors with events including the Musical Theater Showcase. After taking place virtually the past two years, CCM's 16 graduating seniors from the musical theater program will travel to New York City to perform at the Five Angels Theater in Midtown Manhattan.