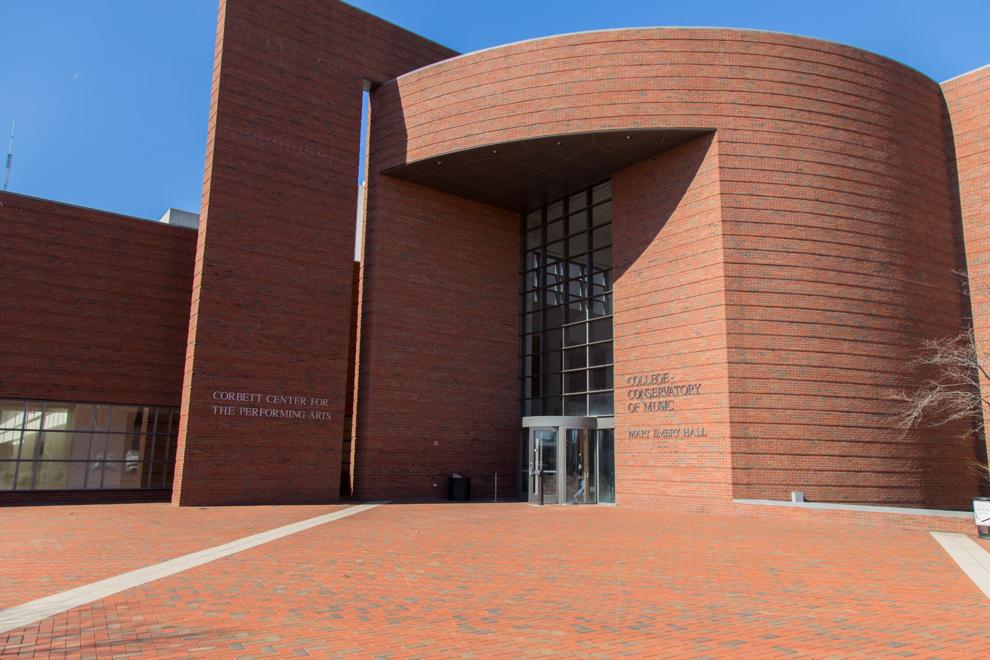 The University of Cincinnati's College-Conservatory of Music (CCM) recently announced their 2021-2022 schedule with various events to attend, including dance recitals, musicals, concerts and lectures. 
With in-person events for the first time since March 2020, the season opened on Sept. 12 with "In Memoriam: Places We Can No Longer Go," a commemoration of the 20th anniversary of the Sept. 11 attacks by the Wind Symphony and Wind Ensemble. 
Due to a 50-person room capacity put in place last year as a social distancing measure, all the events put on by CCM were without audiences.
"You take an average play, musical, opera or dance and with the backstage personnel in addition to the performers, you're going to hit 50 pretty easily," said Denton Yockey, head of CCM's division of Theater Arts, Production and Arts Administration (TAPAA) and the general manager of CCM On Stage. 
This year, audiences will be back and socially distanced in parties of two, which will allow the theater to operate at 50% capacity.
"Everyone's excited to be back in person, to be back in the classrooms, to be back on stage and back in rehearsal and everyone's looking forward to the next opening night," said Yockey. 
Performances scheduled for September and October include both free and ticketed events. Musical performances include "The Scandinavians" from the CCM Concert Orchestra [Oct. 22] and "Dream Elegy" from the Wind Symphony [Oct. 1].  
Theatrical performances include "Our Town," the Pulitzer Prize-winning play [Sept. 29 – Oct. 3] and the Tony-nominated musical, "Xanadu" [Oct. 21 – 31]. Carl Vine, an Australian composer, will be a guest lecturer [Sept. 29] and also perform some of his original music [Sept. 30]. 
View the complete list of performances and sign up to receive the November and December schedule here. 
Following CCM's plan to release their schedules in two-month intervals, events for November and October is expected to be released in the beginning of October. Tickets for the announced events can be purchased on the CCM e-box office. Student and group discount tickets are available.