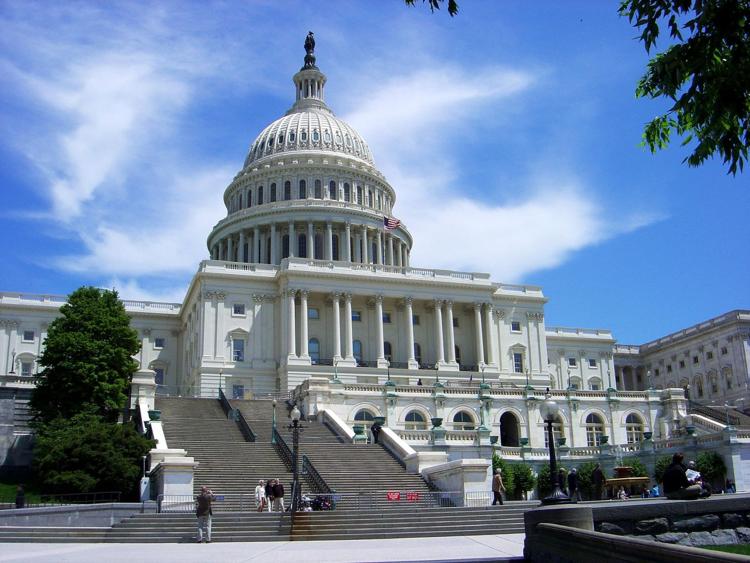 What's more relevant to today's college students than a play about college kids fighting for their beliefs and rights? 
The College-Conservatory of Music (CCM) Acting department presented "Association of Controlled Dreamers" April 25-27 to conclude its 2018-2019 studio series. This ensemble-focused piece focuses on a group of college students who camp out on a senator's lawn to try and change his mind on an education bill he's trying to pass that could change public education as we know it. The only catch? They want to make it happen before their final exams, or else they don't get to graduate.
CCM commissioned playwright MJ Kaufman to write this work in 2017 for its Playwright's Workshop. What was done in that workshop was just a reading, so this year's production is the first time the play has ever been fully-produced on stage. A few of the current cast members were also seen in the original reading, but were playing different roles this time around. 
Matt Fox played the role of the senator exactly how we see some modern-day politicians — full of charm, but when you pull back the facade, there is not much left but a power-hungry and not particularly personable individual. There's a moment in the show where one can see a clear shift in the senator when he announces his bill on a Christian talk show. His charm in full force as he politely answers a question about God to an anxious young girl. Once the kids are on his lawn, the same girl knocks on his door and gets him to briefly come out of the house by asking the same question, only this time, he has much less tact and shuts the door. Fox also played Twin, the senator's twin — an original name, I know. Twin's main mission is to take his brother's political life down. He disagrees on all of his platforms and thinks his twin is genuinely evil. Fox makes it easy to tell the difference with distinct mannerisms for each character.
Anastasia Jacques played Tara, Twin's college pen-pal. Jacques arguably had the most honest role in the play. Tara writes to Twin to tell him that she loves what he is standing up for and that her dad has the same cancer as his mom, almost as if she's looking for solace in him. She agrees to go on the camp out, but fears that her father will pass while they are gone. Jacques delivers many heartfelt and raw monologues to the audience, or in the play's case, Twin. As they continue, the audience can see her becoming more broken and anxious about her dad's disease, but she is also not ready to give up fighting against the senator. Her performance is nothing short of wonderful. 
The story left me with a regained sense of hope about our country's future. As long as we keep trying to get our voices heard and noticed, things will change. It might be slow, and it might take doing the uncomfortable and risking losing something, but it will be worth it.