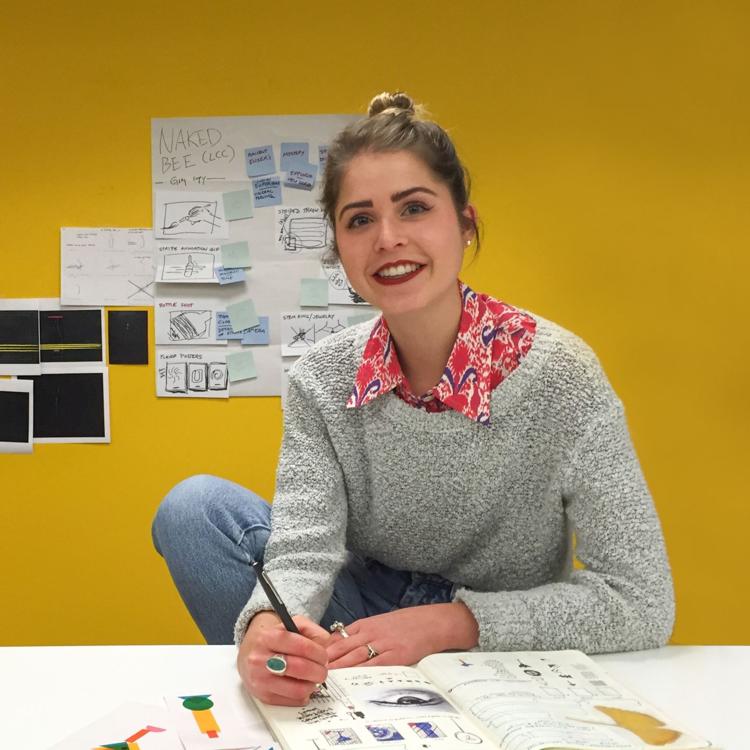 Behind the design of every product, every magazine cover or website layout, every graphic within an app on your phone or your computer — there is a designer. 
Morgan Prenger is a fifth-year graphic communication design student at the school of Design, Architecture, Art and Planning. Armed with a Wacom Tablet and her sketchbook, Prenger has been tackling design projects from Cincinnati to San Fransisco.
She has designed shirts for students at the University of California Berkley, a travel guide of quirky places to travel around the U.S., a period prep kit for young girls and tons of graphics and concept designs for other products. 
The News Record spoke with Prenger about the places she has co-oped with during her time at the University of Cincinnati, her creative process and what graphic design means to her. 
TNR: What are some things that first got you into art and design? 
Morgan Prenger: I've always wanted to do art, it was always something that I dabbled in. In high school, it was definitely more fine arts, just because I was from a small town. I didn't really even know what design was. 
But, once I found out and started to discover what graphic design was, I really started liking it and began looking at blogs and looking at different artists out there. I was like, "Wow, this could be something that I might actually be good at and really enjoy."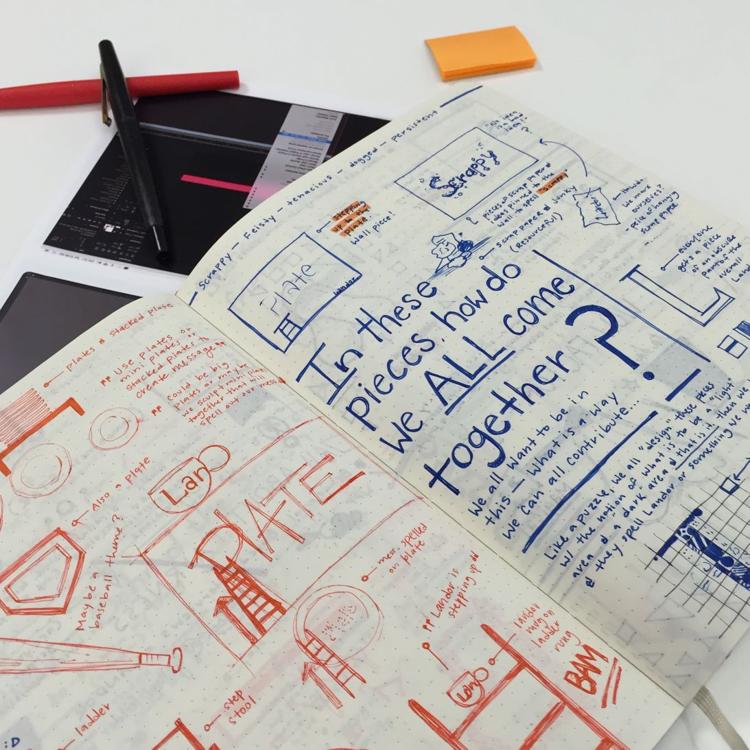 TNR: What is graphic design to you?
MP: I think that is definitely a hard question, because there are so many facets and types of graphic design. 
For me, I would say it's definitely making things beautiful, but making them make sense. So, not only aesthetically pleasing, there's got to be more to it. Got to be systematic and strategic.
TNR: As a designer, what kinds of work have you done?
MP: Thankfully, at UC, we do a lot of co-ops. So, I found myself kind of bleeding into the package design world. I don't think that's necessarily the only thing I like — I do like it — but, I think there are other things to test in the design world. 
But, I find myself doing a lot of packaging, and brand, and identity, and logos and things of that nature. 
TNR: Do you like working within the parameters of design?
MP: Fifty-fifty. I think it's really nice to be given parameters to limit yourself, but at the same time, sometimes it is just fun to do crazy things and just explore.
It's kind of this strategic game where you're like, "OK, I've got this much space, what kind of information does the client need?" 
A lot of times you're working with clients who want specific things, so it's like this strategic game of what can we get them to do, yet what are they still going to be comfortable with? How can we make this innovative and awesome, but have the customer still view this product and understand it and want to purchase it?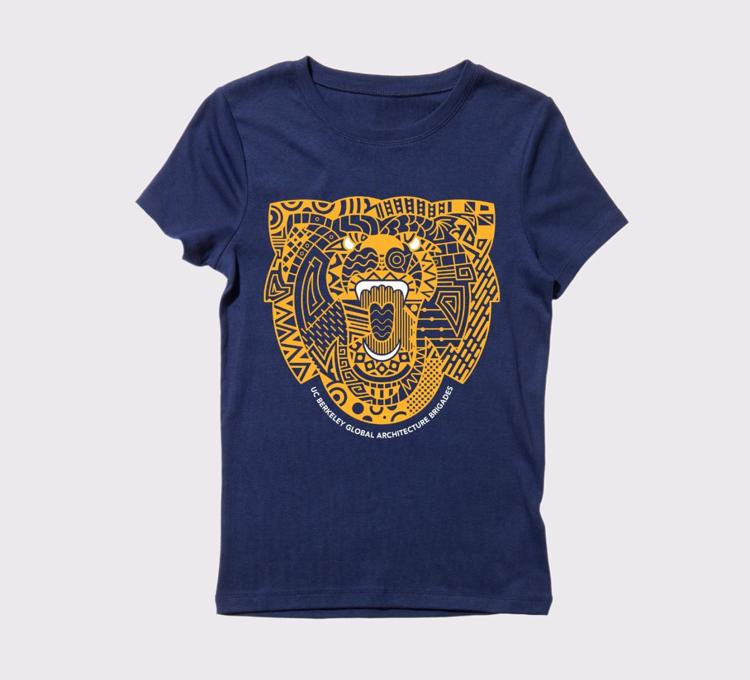 TNR: Where are you working right now?
MP: Right now, I'm actually in Chicago working at Landor which — they have one in Cincinnati, as well — is a branding firm. We deal with a lot of identity and stuff. 
As for what I want to end up doing, it is kind of a big question mark, which is exciting and scary. But, there are so many different things to explore, so there are plenty of things I could end up doing.
TNR: You co-oped at Apple?
MP: I don't know if you've heard of it or not.
TNR: It has definitely come up in conversation. The description of your time at Apple on your resume says "entrusted with idea generation and secret keeping." Sounds pretty intense.
MP: Yeah. I still think there's, like, a microchip in my neck or something. We had to talk in code. To get in and out of my office, I had to buzz in and buzz out three or four different times. It's insane, but it is a really cool environment. 
TNR: Do you have any side projects of your own?
MP: Yes. I've always enjoyed sketching, painting, working with clay. Anything that's creative — especially things I haven't done before — I'm very intrigued by. 
There is this famous lettering artist, Jenna Blazevich, who I just met a few weeks ago. I really want to take her class. I think as a creative, I'm constantly learning and always wanting to dabble in something new and build my craft and sharpen my skills.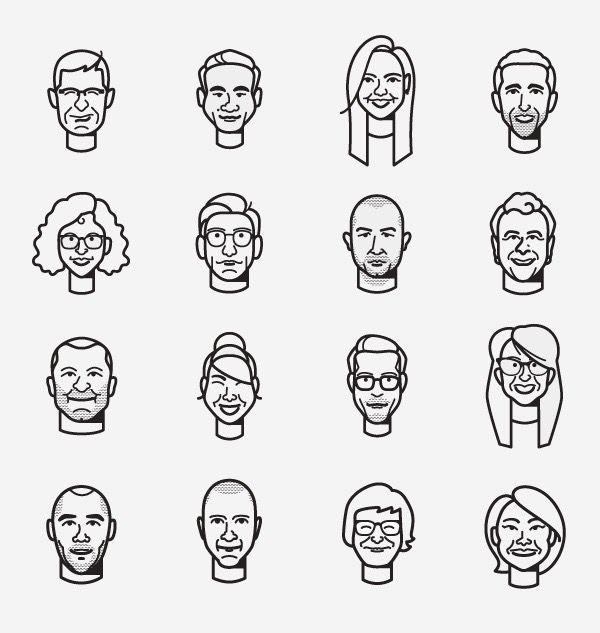 TNR: Where does your creativity stem from?
MP: Creativity comes from everywhere. I can see something, hear something, dream something. Some of the most magic happens when I least expect it. I'm always finding myself scribbling down thoughts before I lose them. In true millennial fashion, I even text myself creative ideas.
TNR: What is your artistic process like?
MP: If I'm allowed to, we don't always have the luxury, it is sketch, sketch, sketch. It's just so easy to get your ideas out there and be like "oh, this is terrible," scratch it out and draw up a better idea. 
Whereas if you jump in on the computer too quickly — granted for some people, that is their method — but what I've found is, I waste a lot of time getting too technical, getting too detailed.
TNR: Working in design, do you feel like you look at the consumer world differently?
MP: It's funny, because we joke about this as designers. It is kind of a curse. You will pass a billboard and you'll be like, "Oh God, the kerning on those letters is terrible." Or, you'll look at something and be randomly inspired, like, "How is this so different? How can I do something like this?"
My parents will sometimes label me as a design snob — in a really nice way, of course. 
TNR: What are some of your favorite experiences within UC's design program?
MP: I'd say the best experiences I've had have been just getting to co-op. Being from the small town of Minster, Ohio originally, co-op has been a great experience because it has really allowed me to travel and explore and kind of become more of an independent person.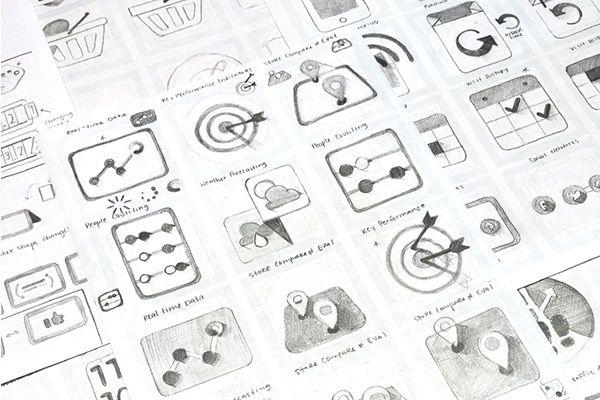 TNR: Do you have any favorite design projects that you have worked on?
MP: Something that was kind of cool that I got to semi-work on, not to a huge extent, was definitely at Apple. I knew about the iPhone 6 and the Apple Watch before most of the world did. So, that was kind of fun getting to keep that secret. 
It was also kind of scary trying to keep that secret, because I was always afraid it was going to slip or something. It was exciting and exhilarating at the same time. 
Then, another fun project I got to work on was, recently, we did travel guides and I decided to do quirky locations all across America and I just had a really fun time researching it.
How do you see yourself fitting into the world of design?
MP: I'm still a young designer — I've got a lot left to learn, but that's what's so exciting.