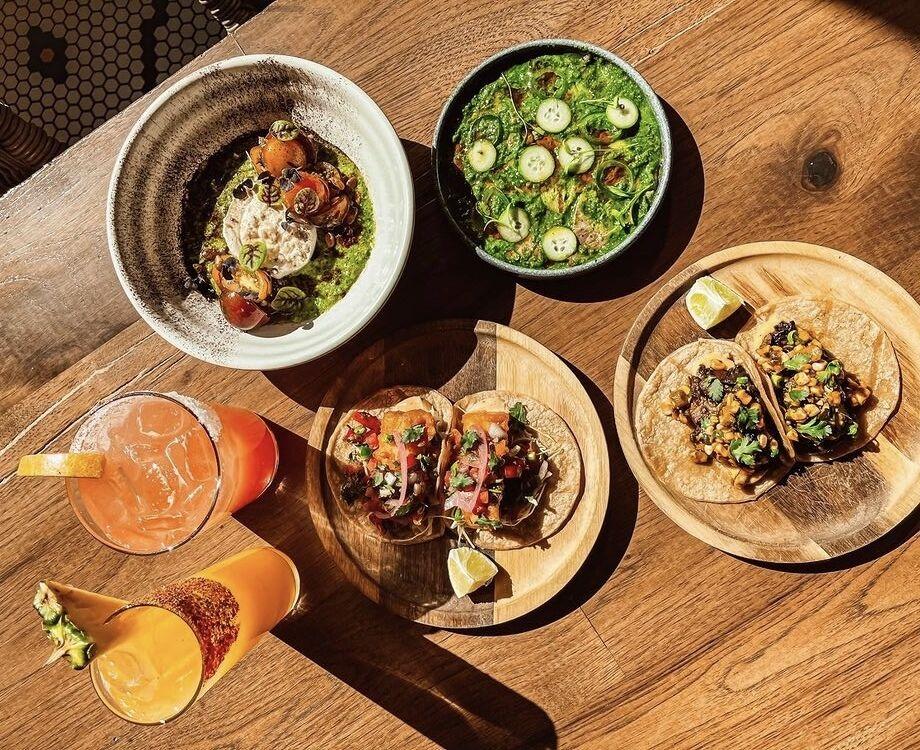 As college students, it can be hard to find nice restaurants to eat at that won't break the bank. For Valentine's Day, we all deserve to get dressed up and have a more extravagant meal, regardless of if you are spending the holiday with a significant other or close friends. Here are four restaurants that are affordable, yet still appropriate for the occasion, and all less than five miles from campus.
Agave and Rye
As owners of Agave and Rye, Yavvonne and Wade Sarber focus on bringing house-made food to their community. They aim to incorporate their core values of love, community, exceeding expectations, epic hospitality, inspiration and respect into each and every one of their meals. In 2020 and 2021, they were chosen as Traveler's Choice by Trip Advisor. From their modern and vibrant layout to their well-known tacos, a meal at Agave and Rye makes for an experience to remember.
Happy Hour occurs Monday, Wednesday, Thursday and Friday from 3 to 6 p.m. $1 off of all Epic tacos and $3 chips and queso. If you have work or other responsibilities on Valentine's Day, celebrate the day after instead, with Taco Tuesday. On Taco Tuesday, all tacos, chips and queso can be purchased individually for $4 or less.
3825 Edwards Rd.
Nada 
The dynamic, modern vibe of Nada is the perfect match for their dynamic flavors of food. This Mexican restaurant offers tacos and cazuelas starting at $10. Their Latin-American inspired plates start at $9. A few of their other plates include street corn, Mexico City ceviche, enchilada rojo and chile relleno. While you're waiting for one of your small plates or tacos, enjoy a starter of the chips and salsa trio or Nada's queso. Top dinner off with a churro full of cajeta caramel and abuelita chocolate or a Choco taco.
600 Walnut St.
P.F Chang's 
If you are craving sushi or Pad Thai for your special day, then you should make a reservation for P.F Chang's. With over 10 main entrees you'll have a variety of delicious Asian cuisine to choose from. Main entrees start at $11, and appetizers start at $6.50. If you're celebrating Valentine's Day with a group of friends, take a look at the family meals for two, four or even six people. In order to save money, split the cost of a family meal amongst your peers.
2633 Edmondson Rd.
BJ's 
While BJ's restaurant originally started out as a pizza joint, it is now known for so much more. With 18 signature pizza creations, a plethora of award-winning beers and a variety of pizookie flavors, it seems like the options are endless. 
On Mondays, BJ's has half off on large pizzas. Keep the Valentine's Day celebration going on Tuesday and order a $4 pizookie. 
2631 Edmondson Rd.