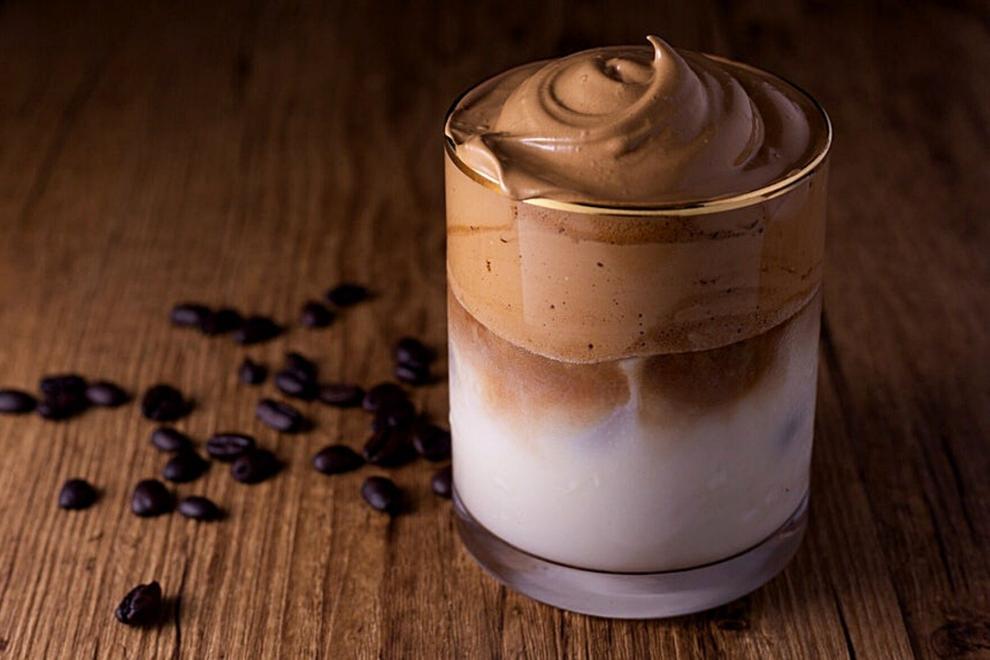 If there's been one thing that's been able to hold us together throughout the uncertainty of the first year of the pandemic, it has got to be food. When communities went into quarantine, and we found ourselves with boundless time on our hands at home, it was only natural that we wandered into the kitchen to see just where our creativity would take us. And man, did we get creative.
As we sought after distractions from the weirdness that had become our new life, some recipes took the internet by storm. Should we be taking these delicacies with us into our second year of COVID-19, or leave them to rot in the past? 
---
Dalgona coffee
Otherwise known as "whipped coffee," Dalgona coffee went wildly popular within the first month of our quarantine. It's light, frothy and filled to the brim with caffeine. Drink one cup and you'll feel tingly from your head to your toes. It was a temporary fix for when we had to become our own baristas as we dealt with Starbucks withdrawals and a lack of motivation to do anything productive at home. Although it's pretty and does the job when it comes to getting you buzzed, is it really worth all the effort? The infinite whisking that would sometimes amount to naught? The dreaded, aggressive pit stops at the bathroom? Maybe we're safe leaving this one behind and sticking to making iced coffees in the morning. 
---
Pancake cereal
Who knew carbs could be so cute? This trend went wild on TikTok because of its adorable aesthetic and simple instructions, and everyone loved it. You can smother it in syrup, but I seriously recommend skipping the milk for this bowl of cereal. No one likes a big bowl of soggy mush, no matter how maple-y it may taste. Keep this around for sweet breakfasts with friends and family or for a fun treat to kick off the weekend.
---
Cloud bread
Of all the bread-breaking mania that took place throughout quarantine, cloud bread got arguably the brightest spotlight by far. How could it not? It only takes three ingredients, egg whites, sugar and cornstarch. It's light and fluffy to eat, and you can dye it tons of pretty colors for a fun cotton candy effect. It's even gluten-free. Although we haven't seen many cloud bread creations compared to when it first made its debut around August, this one is definitely worth bringing back for the spring season.
---
Hot chocolate bombs
As the cold started to creep in near the end of 2020, so did the introduction of hot chocolate bombs. These hollow chocolate balls can be filled with anything from marshmallows and sprinkles to cookie crumbles and candies to alcoholic additions. Once the ball starts to dissolve in your mug of hot milk, you've suddenly got yourself an incredibly festive beverage. Social media flooded with videos of delicious, chocolate-y explosions. Now that the temperatures are rising, it might be time to set these aside for a while, but pandemic or not, we must not forget them when winter comes around again.
---
Tortilla folds
The #TortillaTrend spent a solid amount of time at the forefront of the internet. It includes filling each quadrant of a tortilla with a different ingredient and folding all four quadrants up into one-quarter of a tortilla to toast. People loved that this recipe allowed for each ingredient to have its own layer of tortilla rather than having them sit on top of each other, but once it's all in your mouth in one bite, does it really matter? This idea seemed like an overzealous way of remaking a quesadilla by putting in twice the effort, so it only makes sense to leave it behind in quarantine and move forward making our meals the easy way.
---
Feta pasta
The pandemic showed us endless ways to make pasta; we saw the comeback of instant ramen, people's love for gnocchi and the takeoff of Gigi Hadid's favorite recipe. Yet nothing made bigger waves than feta pasta. It's so easy to make. Bake tomatoes and all your other favorite ingredients around a massive block of feta cheese, and you've got yourself the absolute cheesiest, creamiest pasta sauce. While the pasta craze is certain to take off in another direction sometime soon, like it always does, it might be worth keeping this recipe in mind for when you're craving high cholesterol for dinner.