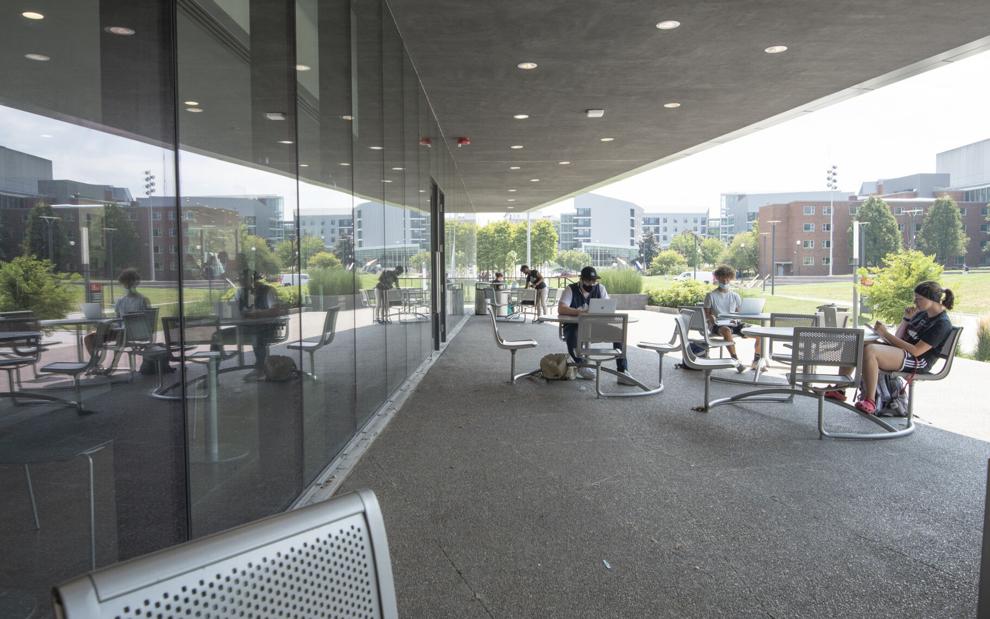 With the new school year starting, there is plenty to look forward to. However, the new semester is also a time of anxiety for students who have not settled on a major yet, especially for first-year students, when it seems like everyone knows what they want to do with their life. Although this situation may certainly be stressful, it's not uncommon and there are many things you can keep in mind to make this decision process smoother.
When scheduling classes, try something new
The University of Cincinnati (UC) offers a wide variety of classes covering almost every topic one could think of. Students can choose anything from a course on German fairytales to the Broadway musical "Hamilton." Many courses, no matter how unusual, are likely to meet some of your general education credits. 
If a class piques your interest or at least seems like something you have not tried before, it doesn't hurt to register for it. It might just be the class that helps you realize your major or minor. Even if it's not, college is all about learning new things. At the very least, it'll help you realize what you don't like - allowing you to narrow down the options.
Don't be afraid of being undecided 
When you first arrive on campus, it seems like everyone else has known what they wanted to major in since high school. If that's not you, that's okay. 
The university has a whole department dedicated to those who are currently undecided. When a first-year student makes their schedule, they are placed in the "Discovering UC" course. There, students work with their professor and a teaching assistant to try and find a path forward that works for the student. If a student still hasn't decided in their second semester, they are placed in a service-learning community where they can think through their pathway with others who are still undecided.
Don't be afraid to switch majors
A common fear among students is wasting time. Despite this concern, it's hard to find a student who never decided to switch their major. According to the National Center for Education Statistics, 80% of college students change their major at least once. 
Even when switching to a completely different field, the chances are that a good chunk of your credit hours from your previous major will count towards your new one. If you find yourself unhappy in your degree program, there's no shame in switching. After all, your major may be the topic that you dedicate the rest of your life to, so it might as well be something you enjoy.
Base your decision on your interests
Many students feel the need to get a degree that will be viewed as respectable, that makes a lot of money or that pleases their parents. Although this pressure can be a lot of weight on your shoulders, it is important to make sure that when picking a major, your main focus is what interests you so much that you would want to spend at least the next four years of your life studying it.
Talk with your advisor
Your advisor is perhaps the most important tool in figuring out what field you should major in - make sure you have conversations with them. UC requires that first-year students meet with their advisor at least once a semester. These meetings are helpful and important, so don't be afraid to schedule more appointments than required. 
Your advisor knows the most about making sure that you will get the best out of your college experience. They can recommend which classes to take, who to meet with to discuss any concerns or questions and help you plan out where to go from there.