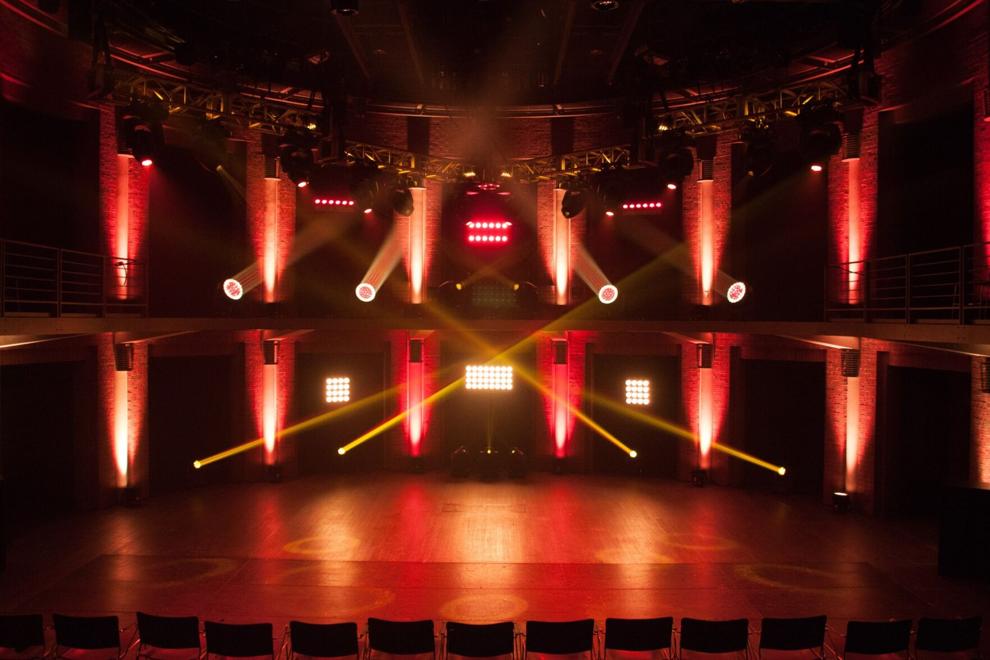 The College-Conservatory of Music's (CCM) production of the musical "Once" opened at the Cohen Family Music Center on Nov. 4th. This Tony-winning musical was adapted from the 2008 movie, which won the Oscar for Best Original Song. It tells the story of an Irish musician and a Czech immigrant in Dublin, drawn together by their love of music. The musical shows the two nameless characters through a "whirlwind week of romance, music making and learning how to look toward the future," said Richard Hess, director and UC professor of acting and directing.
The production will be Hess's first since the pandemic began and took seven weeks to prepare. Although CCM productions usually allot six weeks for preparations, "Once" features a "built-in challenge for the cast," according to Hess. "In addition to playing their roles in the show, [the actors also] play instruments – they are their own orchestra," Hess said.
Each cast member's instruments to learn to play varied from the guitar and the drums to the accordion and the bodhrán, an Irish drum. 
"Musical theater majors are not known for being able to play instruments," Hess said. "So to learn instruments and all that music and then how to sing harmony and then act, we definitely needed an extra week – but man, did they work hard."
"Once" is the debut production for lead Grace Parker, a second-year musical theater student who plays The Girl. To prepare for the role, Parker had to learn to speak in a Czech accent and also how to play the piano, saying, "It was beyond interesting."
"Some cast members are incredibly musical with their instruments, and there were others who had never played an instrument in their life," Parker said. "I was new to the piano, so Steve Goers, our musical director, helped me a lot."
Despite this challenge, Parker says that teamwork between the cast and crew made it possible to learn an instrument in just a matter of weeks. "We all collaborated and supported one another in the process - and we have created a gorgeous piece of theatre together," she said.
Due to this additional challenge, Hess says he has been waiting for what he felt was the right time to bring "Once" to life at CCM. "I always have my favorites in my back pocket and you kind of look for the right year where you have the talent to cast and the right chemistry between actors," said Hess. 
In addition to Hess feeling that this season provided him the talent needed for "Once," he also feels that it was appropriate to produce a musical with a message of unity. 
"I wanted to put up a piece that invited people to celebrate the love of music making and the love of community," he said. "I also love that the story talks about accepting others who are different. Seeing this Czech woman and this Irish man help each other is a positive message for how I'd like this country to be thinking."
Parker also cited the empathy and compassion of the musical as a reason why she feels this show is so important. "The story is stunning and it is sure to leave an impact on your heart forever," Parker said. "There's no intense scenery or spectacle, but we transport the audience into the streets of Dublin and show a beautiful combination of heart, love, passion, humor, intelligence, musicality and heartbreak."
Planning to retire in August of next year after 29 years at CCM, Hess says this production of "Once" is sentimental for him. "I have Irish heritage and I grew up hearing Irish music at family parties," Hess said. "So when looking for a farewell show after almost three decades of directing at CCM, this one made sense because it is full of love and heart and hope." He continued, "'Once' was specifically chosen by me – It is also a love letter to the city of Cincinnati."
CCM's production of "Once" will run through Nov. 14. More information and tickets can be found here.