Cincinnati's new Wi-Fi plan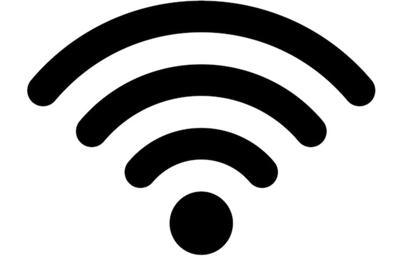 Cincinnati took its first steps on Tuesday toward bringing affordable, quick Wi-Fi to the metropolitan area.
Councilman P.G. Sittenfeld and City Manager Harry Black gave a presentation about the proposal to the Cincinnati City Council's Education and Entrepreneurship Committee. "The mission is to create useful, cost effective solutions that bridge the digital divide and open doors to future innovations benefiting residents and businesses," Black said.
Sittenfeld said the project will begin downtown and in other dense urban areas, with plans to gradually expand out.
A solid infrastructure will result in internet access to improve work efficiency for public services like the police and other city agencies.
The council has requested statements of qualification from several companies that are intrigued in the mission.
Eventually, several companies will be asked to submit applications with their plans regarding infrastructure.
A nonprofit group called Smart Cincy, formed by stakeholders in the tri-state area, is a strong influencer in the project. They focus specifically in departments of connectivity, security, sustainability and transportation.
"The city desires to leverage its infrastructure and the public rights-of-way to establish a technologically neutral platform for new and innovative services that will continue to fuel the city's economic growth. We want your help to lay the groundwork for a smart-city grid in Cincinnati that is useful, cost effective and opens doors to future innovations to benefit our citizens," the Request for Qualifications states.
First-year fashion design student Emily Heckman likes the idea, but feels City Council could be more proactive.
"It's a good step forward, and I'm excited to see what comes out of the Smart Cincy initiative, but I'd rather see something that has a more direct positive impact on the people," she said.
Per the Smart Cincy website, the first part of the project would lay a 3.6-mile-long network along the Cincinnati Bell Connector. The city could enter into one or several public-private partnerships to make this happen.
The city is offering potential partner businesses low- to no-cost access to city infrastructure, including more than 12,000 poles, street lights, traffic signals and other structures in the rights-of-way along the Connector route. It would "serve as the backbone for a network that courses through the City Center from the Banks to Findlay Market in Over-the-Rhine," per the Request for Qualifications.
Fourth-year French student Sarah Lonn feels that the proposal is a step in the right direction. "Nowadays, internet access is a basic necessity. I think citywide Wi-Fi is a great initiative and would make a huge positive impact in the lives of lower income Cincinnati residents," she said.
Nearby Louisville is currently taking part in a similar innovation initiative, pushing their core beliefs that include continuous improvement in local government.
Their various projects include low-cost wireless smoke detectors, local air quality monitors and an open-access broadband network.